We have all been enjoying a lovely school free week of sunshine of great days out. Half term is the perfect time to try out new Summer toys and find out what the kids love and what they don't!
Last week we slapped on the sun lotion and spent quite a lot of time in our back garden trying out some fantastic new Summer toys. Here is what we thought!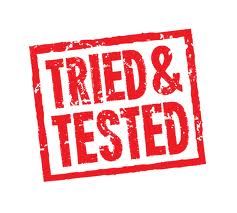 Kier has been loving his new
Water Table
from Little Tikes. This one is slightly different to the one we had when the girls were very little. It has much more to it and seems a lot bigger.
Kier loves shooting the balls into the middle, although he does need some more practice!!!
What they thought
Kier has been enjoying the table a lot so far this summer, we even tried it at our Toddler group and it was a big hit! Unfortunately lots of toddlers went home quite soggy that day so we may just stick to using it at home in our garden!
currently priced £39.99 at Toys R Us
My favourite toy so far is the Zoingo Boingo, definitely more of a bigger kids toy thing!
Amelie is 8, she has pretty good balance for her age but was useless on a Pogo stick when we bought her one last year, however the Zoingo Boingo she found much easier to control and managed to stay on it for a lot longer! It's really fun and you can't get enough of it, probably really good exercise for us mums too! I remember having something similar when i was a kid, i don't think it had a handle though!
The handle makes it much easier to bounce and keep balance. The Zoingo Boingo is recommended for ages 8 and over.
What they thought
Amelie took ownership of this toy as the others are too young for it. She loves using it and finds she gets better the more she tries it. You can never get bored of something like this can you?!
currently priced £24.99 at Smyths
Summer isn't complete until you have a super amazing water gun to give to your children and let them go absolutely wild with! These are usually my least favourite thing because no matter how much i try to hide them from Matt he always finds them and soaks me when i'm least expecting it!
The Astronaut spacepack is the best water squirting toy i have ever seen. I guess these have changed a lot since i was little! It holds a lot of water and squirts very far..... not good news for me!
What they thought
Kier wasn't quite sure how to work it but he really enjoyed getting soaked with it by his older sister, Lottie however did not enjoy getting soaked. She takes after mummy!
Currently priced at £14.99 from www.spacekids.co.uk
We have enjoyed trying out these outdoor delights and hope to try out more soon. Keep a look out for more of our outdoor toy recommendations!