Figuring out Father's Day
Father's Day is fast approaching and finding the perfect card can be tricky. Paula Gorry, UK Business Development Manager, Stampin' Up! UK suggests a homemade approach could be the answer.
Father's Day cards tend to fall into several broad categories: usually football, beer, gardening or cars. But what do you do if your father not a 'typical' Dad? He might be wild about wildlife, tickled by travel or a photography fanatic. So, if this is your Dad how do you find a suitable card?
Making your own Fathers' Day card is a quick and easy way to solve this problem. And don't panic if you're not a crafting expert; creating a smart, professional looking card can be really simple. Using rubber stamps means you're not reliant on your drawing skills; you can simply stamp your chosen images onto your card and then decorate by adding embellishments.
Creating your own card mean you can pick the images, colours and words you want so it's perfectly suited to your Dad. And he'll also recognise the time and ef
fort you've put in to making a beautiful, handmade card tailored to him. Every Dad likes to feel valued and taking the time to give Father's Day that personal touch and make him feel extra special is sure to do the trick.
So even if your Dad is a football fan or into cars, don't dismiss the homemade option. After all, whatever he's into, every Dad wants to know he's appreciated.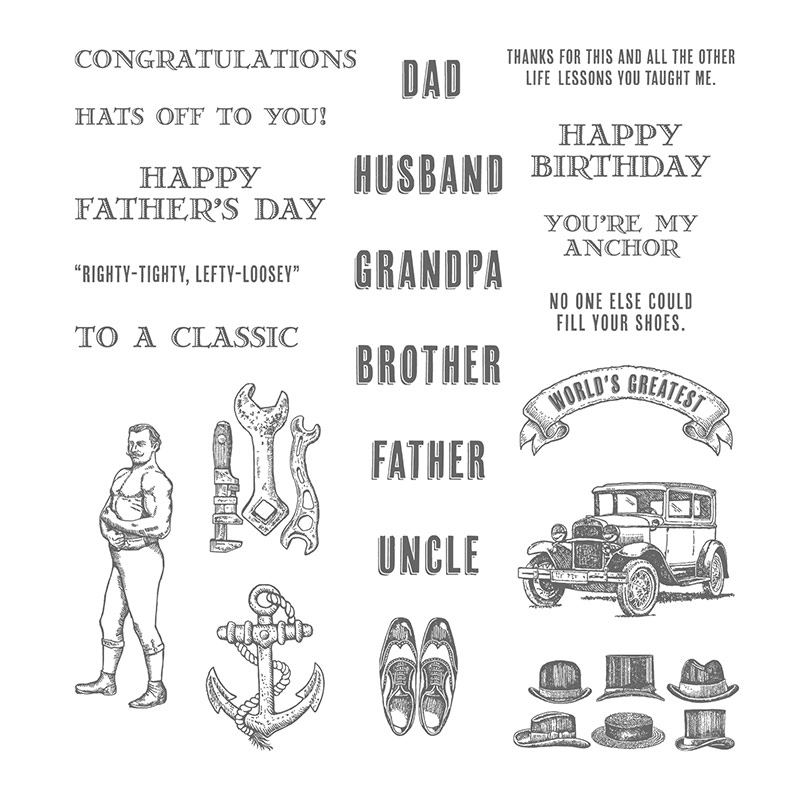 Simply complete the Rafflecopter form.
UK entries over
Comp ends 12th June 2015
Good Luck!!
a Rafflecopter giveaway