Fathers day is creeping up on us... This Fathers day (June 15th) why not treat the old man to something special. All products tried, tested and recommended by me!!
I have made sure my gift guide includes something for every kind of Dad.. Enjoy!
Something for the Hard Worker......
Homedics Gel Shiatsu 2 in 1 back Massager
HOMEDICS GEL SHIATSU 2 IN 1 BACK & SHOULDER MASSAGER £249.99
·
Unique Technogel®, smooth like the hands of a massage therapist
·
Independent mechanism for simultaneous back and shoulder massage
·
Deep kneading Shiatsu massage relieves the tightest knots
·
Rolling massage with width adjustment stretches and relaxes muscles
·
Programmable remote control with spot massage and width adjustment
Matt and myself love nothing more than a good back massage, so we were really excited about trying out this chair for my gift guide. When it arrived I was first to try it out. I had only used a back massaging chair once before, I wasn't expecting it to be very good as it isn't a full chair. I was VERY wrong. The chair was just the same as the one I had tried before, only it was a much better experience as it was in the comfort of my own home. I sat on the chair for a good half hour and then let Matt try it out. He too said it was amazing, and after a long day Gardening or lugging around heavy bouncy castes, he can often be found in that chair!!
My dad is not one for back massages so we decided to keep the chair ourselves as we will get a lot out of it. This chair is no.1 on the Fathers Day gift guide as Matt has enjoyed it the most out of all the things we received to try out.
Something for the young Dad at heart....
Build a Bear Super Hero's
These fantastic build a bear buddies will be a hit with any young at heart dad. Take dad to build his own bear at your local store or order your own online at
Build a Bear.
We love both Bears and there are a lot more to choose from on the official website.
Spiderman Bear £38.50
Super Hero Bear £30.50
Build a bear have recently launched a Huggable Hero Campaign that will see two youngsters each receive a 33.000 scholarship fund as well as £1,500 donation to the winners choice of charity.
This opportunity is open t children aged between 8 and 18, check out the Competition here.
Something for the Clean shaven...
Wilkinson Sword Hydro 5 Razor
A great gift idea for a dad who loves a good clean shave! If you're going to buy dad a new Razor, why not make it the best one he's ever had!
Wilkinson sword has always been a favourite of Matts, so he was delighted to try out the Hydro 5 razor and even rated it 8/10.
Available at Boots for £9.50
Something for the Chocolate lover...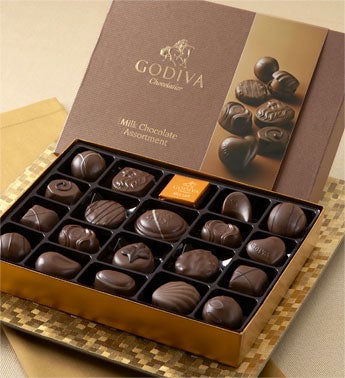 The most sumptuous of chocolates, Signature Truffle Assortment 16 Pcs, in a range of flavours, that will excite every truffle aficionado. Prolong the pleasure and savour the craftsmanship for maximum enjoyment.
These chocolates went down very well with us! Perfect for Father's Day and any special occasion.
Available for £23 at
Godiva
Something for him that's really for you!...
Potters

Crouch

Scented Candles – Masculine scented candles
Each of the

Potters

Crouch

highly scented candles is hand mixed; hand poured; hand labelled and finished, using the finest quality natural ingredients and original perfumes created by an expert French perfumer exclusively for

Potters

Crouch

candles. With a secret blend of wax, all candles burn for about 50 hours. Each candle is encased in a beautifully decorated tin, which is cleverly designed so that when the candle is lit, the tin becomes warm helping to 'throw' and release the fragrance into the room.
This is our 2nd Potters Crouch candle, we absolutley love them. They leave a lovely long lasting scent around the home even after it has been put out, and the candle itself lasts a very long time.